More Formats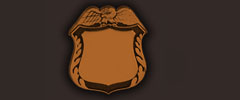 Blank Plastic Police Badges
with shiny gold or silver finish
Choose from our 6 styles of blank plastic police badges and sheriff's stars, with clip-on attachment, packed 25 per bag. Choose shiny gold or silver finish. Orders usually ship out the next business day.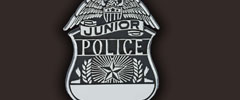 Choose a popular message
for fastest delivery
Choose from two stock expressions on our plastic police badges, packed 25 per bag. Badges include plastic clip on back. Orders usually ship within one business day.